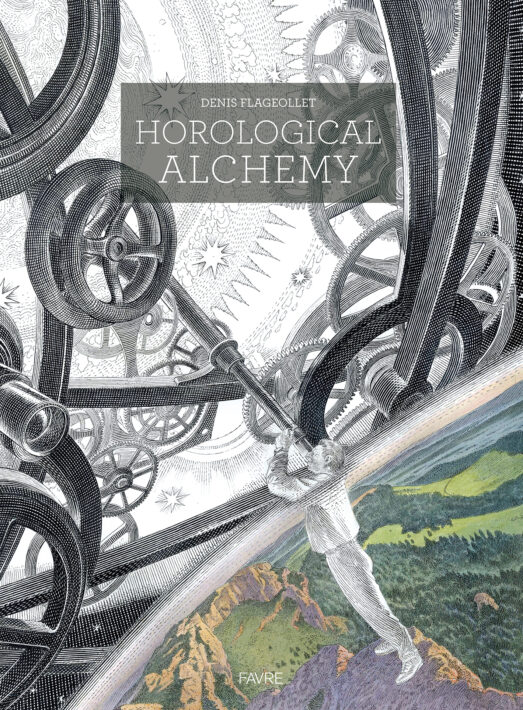 « This book is my attempt to make sense of watchmaking in the 21st century, to open pathways that might inspire inventiveness and audacity in the new generation. To transmit through my own experience the lessons of history, of art mechanics and today's technological potentialities. It is my way of taking part in finding a balance between craftsmanship, art, transmission, industry, technology and economics. » DENIS FLAGEOLLET
Denis Flageollet is the son, grandson and great-grandson of watchmakers. In 2002, he co-founded the De Bethune brand, which is rooted in contemporary culture yet nurtured by several centuries of watchmaking history. In this book, he takes a passionate yet critical look at his art.
Horological Alchemy addresses not only technical aspects, but also the acts and actions of the craft, their meaning and the relationship with the material. It builds and progresses like a mandala, exploring the heart of the watchmaking art and its broader setting. It reflects the questions of the last « Horlofabers », their resilience and their capacity to adapt. It is an act of sharing an initiatory experience through wonderment.
Illustrated with numerous archive sketches and drawings, this book is also available in French here. Its cover was designed by Belgian artist François Schuiten.
Version livre papier
48 €
Format 19 x 24.5cm
188 pages
tout en couleurs
Couverture cartonnée
English
Parution : 22 novembre 2022
ISBN 978-2-8289-2067-8
Vous pourriez aussi aimer